Simply Spray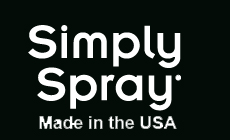 There are no products matching the selection.
Whether planning to change a color, embellish with design or create a totally unique look, Soft Fabric Paint, Stencil Spray, Upholstery Fabric Paint, Leather Cote, Vinyl Cote, Project Paint, Paint It Black, Spray Blood, Glow In the Dark and Puff Paint offer unique uses and tools. These eco-friendly, water-based paints will not harm the environment when discarded and are safe to use indoors and with kids.
Made in the USA, Simply Spray's full line of fabric paints are available online and through select retailers worldwide.